What makes the best travel blogs?
Here's a hint:
Nobody cares what you ate for breakfast.
Ok, well nobody besides your Mom.
After years of reading and writing travel diaries, travel journals, and travel emails to everyone we've ever met, we realized that the key to creating the best travel blogs is to keep it as simple as possible for you to keep up with and your friends to follow.
At Trottin, we help you turn your adventures into the best travel blogs with only 350 characters and 1 photo each day.
How it works
Give your trip a name, description, and cover photo.
Create a "trot" each day of your trip with 350 characters of text, 1 photo, and that day's location.
We stitch your day-to-day movements together on a map and create a timeline of important "waypoints" you define.
Get your family and friends to subscribe to your trip for daily, weekly, or monthly updates.
It's that simple. Sharing your adventures has never been easier!
What is a "trot"?
350 characters + 1 photo + your location. It's crazy simple.
No more excuses: share your adventures with your friends and family... and the world!
Recent trots: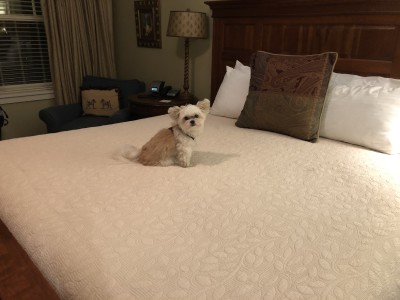 Time to make our way home. Easiest border crossing ever in Calais, ME. A simple high five to the border guard and a 'welcome home' and we were in with all of our contraband. Took the scenic route through Maine and New Hampshire noting the White Mountains for next year. Bedded down in a quintessential New England inn in a beautiful, but prim, town.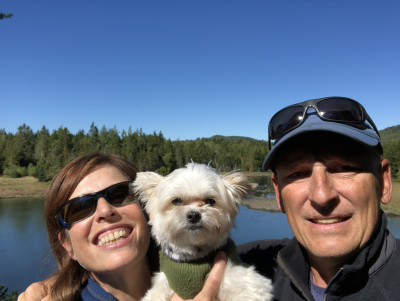 A nice hike around a tidal pond and then off to the Minister's Island, only accessible by car for a few hours at low tide. Summer home of Sir Van Horne, who built Canada or some such thing. Fascinating opulence. On the way out across the bar we came upon a sand bound fellow island visitor. An intrepid team freed the car only to find the owner gone.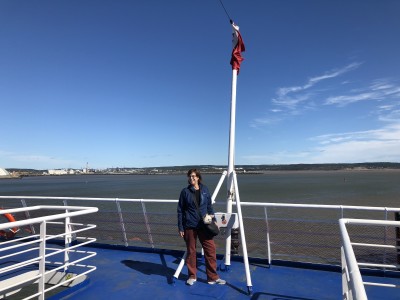 Today we went by sea back to New Brunswick. Because I am a service dog®️, I was allowed to go to the main area with the peeps rather than riding in steerage with the car. I was thinking maybe shuffleboard on the lido deck with the Frobishers or skeet shooting off the fantail but we just sat in airplane style seats watching the Bay of Fundy pass by.
Featured Trips
Check out some of the best travel blogs on Trottin:
Two lifelong vagrants with no motorcycle maintenance experience attempt to motorbike from San Diego, USA to Tierra del Fuego, Argentina - and beyond - on a pair of Kawasaki KLR650s. The trip will take over a year and take us through nearly 30 countries.
What does a digital nomad with 7 weeks to kill before moving to Australia do? Simple: cut back to half-time hours and make tracks around South Asia.
Je pars rejoindre mon pote Dom' pour découvrir l'Inde du milieu au sud au nord (ouais, c'est pas exactement du nord au sud).