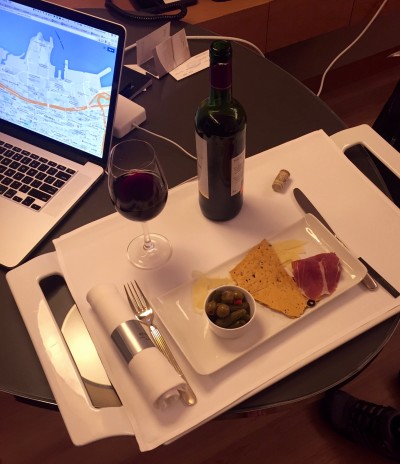 Wan Chai, Hong Kong
Dec. 5, 2015
Enjoying my last stay in a Marriott hotel with platinum status. Just after arriving, they sent a small snack and a bottle of wine.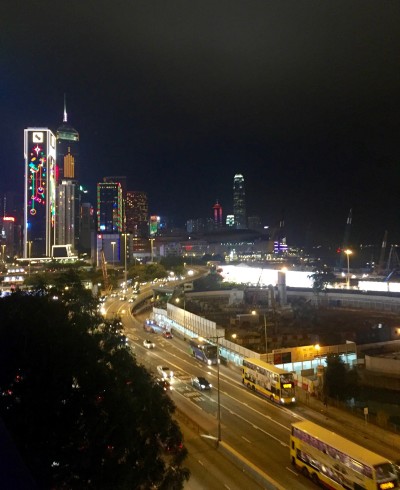 Cyberport, Hong Kong
Dec. 6, 2015
After convincing the taxi driver that I really did want to go to an office building on a Sunday morning, spent the entire day at the conference. After the conference, there was a gathering at a bar along the waterfront with a nice view.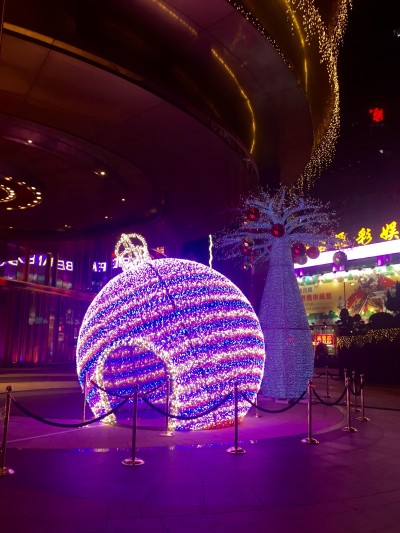 Cyberport, Hong Kong
Dec. 7, 2015
Another day at the conference, followed by an impromptu visit to Macau for dinner and some gambling.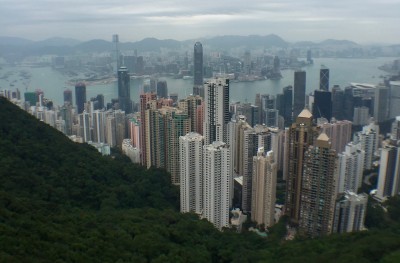 The Peak, Hong Kong
Dec. 8, 2015
First real day to do any sight seeing in Hong Kong. Beginning with a visit to the Peak and then a visit to Kowloon to visit some shops and find lunch. After lunch, the jet lag finally got me and fell asleep before the sun even went down.
Happy Valley, Hong Kong
Dec. 9, 2015
A rainy day began with a visit to a temple and a dim sum restaurant. In the evening there was a horse racing event at Happy Valley Racecourse. This was my first time attending a horse race and it was especially difficult to figure out how the gambling worked when most people didn't speak English.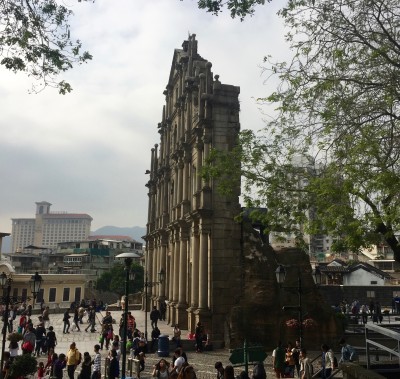 Macau
Dec. 10, 2015
A full day in Macau to see the historical parts of the city and do some more gambling.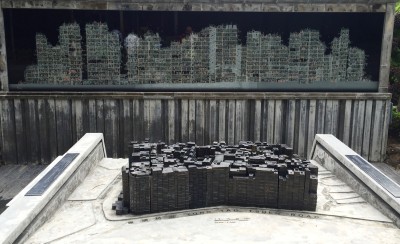 Kowloon, Hong Kong
Dec. 11, 2015
Last full day in Hong Kong. Visited Kowloon Walled City Park and went on a food tour in Tai Po Market. Kowloon Walled City was an enclave portion of Hong Kong while the British had control of Hong Kong. Due to the Chinese withdrawing from the city, it became an ungoverned lawless city that was eventually demolished and turned into a park.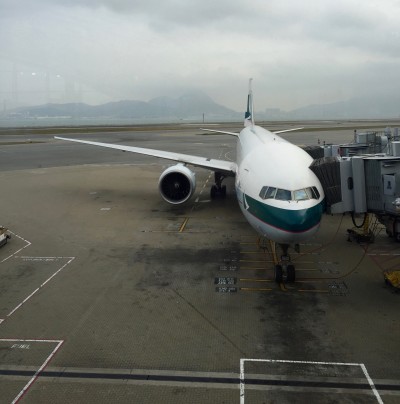 Hong Kong Airport
Dec. 12, 2015
Flying back home.