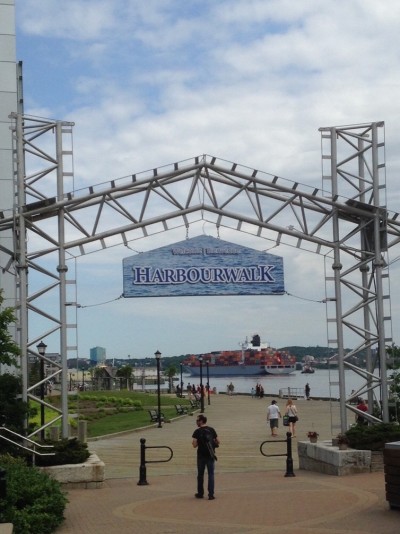 Halifax, Nova Scotia
July 4, 2015
We fled hot steamy Atlanta and flew to Halifax, the capital of Nova Scotia, where we met with family from New York to begin our trip. We loved the cool breezes, old architecture, public art, and unique history, and visited a number of historic sites, a great farmer's market, and indie bookstores (more: thebookshopper.org).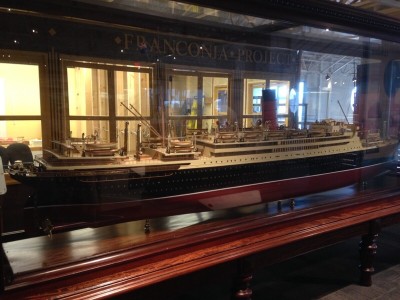 Halifax, Nova Scotia
July 5, 2015
Halifax has the second largest natural harbor in the world, and a long history of involvement in sea-based catastrophes like the Titanic in 1912, when they retrieved the remains of its victims in nearby waters and buried them in local cemetaries. The fisheries museum has some great exhibits on this along with rooms full of huge wooden ship models.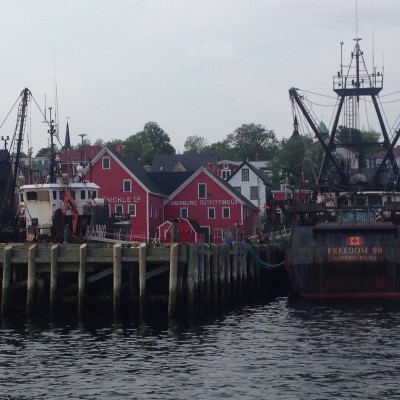 Lunenburg, Nova Scotia
July 6, 2015
Drove from Halifax through Chester and Mahone Bay (fragrant with pine, beach roses, and petunias) to the UNESCO heritage town of Lunenburg. We had a great view of the colorful houses and working harbor on a sailing tour. Enjoyed the local fisheries museum with exhibits on their fishing history and the famous Bluenose sailboat races.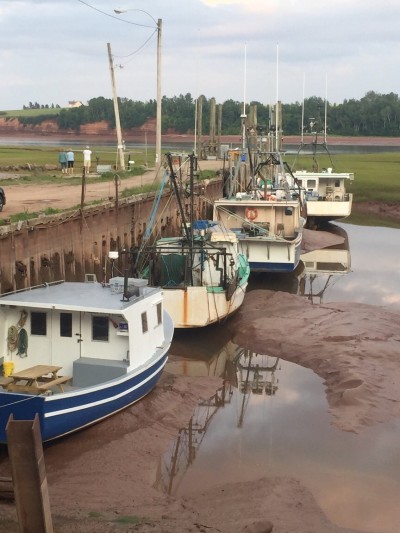 Wolfville, Nova Scotia
July 7, 2015
We were really looking forward to seeing the Bay of Fundy, home to the world's highest and lowest tides. 160 billion tons of water flow in and out each day, more than the volume of all the world's rivers. Amazing to see the boats left to topple on the muddy exposed bottoms after seeing them floating normally at high tide. (Where do the lobster go?)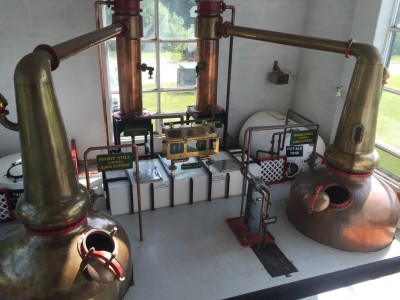 Glenville, Nova Scotia
July 8, 2015
Our longest driving day- a 4-hour trip up north and over a causeway to the Scots/Gaelic and Acadien French communities of Cape Breton. Spent the night at the gorgeous first single-malt whiskey distillery in North America, with a great dinner and live Celtic fiddle music at the attached inn.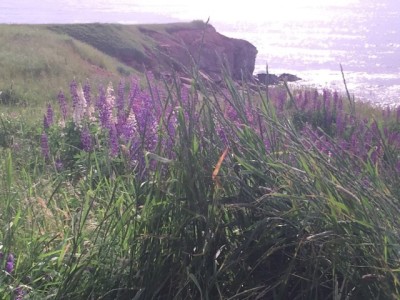 Cheticamp, Nova Scotia
July 9, 2015
Abundant wild lupines and sea scenery. Stayed a couple nights in a cabin on the beach in the Acadien fishing community of Cheticamp. The Trois Pignons Museum was a good place to talk to residents about their unique but disappearing language and culture. Also, we saw 20-30 pilot whales on a whale watch out on the Gulf of St. Lawrence!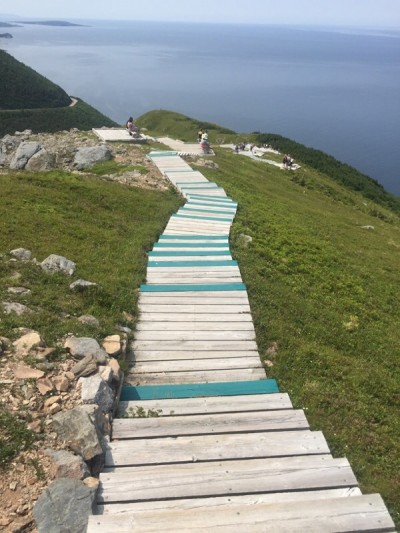 Cheticamp, Nova Scotia
July 10, 2015
One of our most anticipated days- hiking the Skyline Trail in Highlands National Park. Plenty of wildflowers and extraordinary views over the Gulf; also hiked the shorter bog trail. Plenty of moose warning signs on the roads and trails, but no sightings. Dinner in a fish place with more fiddle music.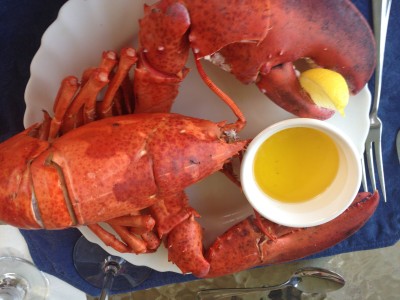 Ingonish, Nova Scotia
July 11, 2015
Headed east through the inland forests to the Atlantic coast. Visited artisans, heard local fiddle and bagpipe music in the evening, and slept in a cottage on the beach. Seriously considered rising early to stalk moose at nearby lake; locals said it was a bad idea. Returned focus to our daily (more successful) wildlife obsession: lobster.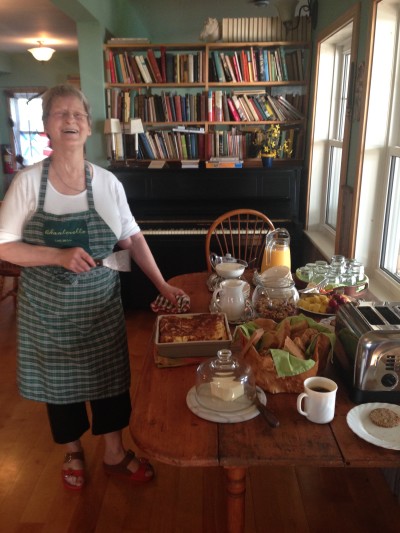 St, Ann's Bay, Nova Scotia
July 12, 2015
On to the puffin watch today: a 45 minute boat ride to an island where we saw lots of these quirky looking creatures, which are small and fast. Visited the only Gaelic-speaking college in N. America and had lunch in town of Baddeck. Loved eco-conscious inn on a hill above the North River where we stayed for 2 days. Fabulous meals, friendly staff!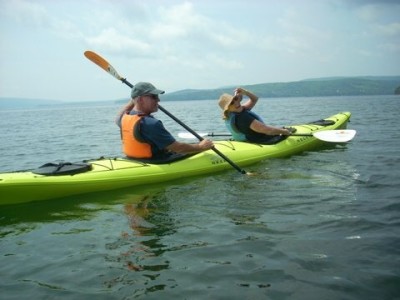 St. Ann's Bay, Nova Scotia
July 13, 2015
Had a great morning kayaking on the peaceful river and bay. Lobstermen threw some bait into the air, triggering an exciting show for us: huge bald eagles came screeching and swooping over to grab the fish. Note: No moose seen in forests nearby; thinking now that they may be mythical.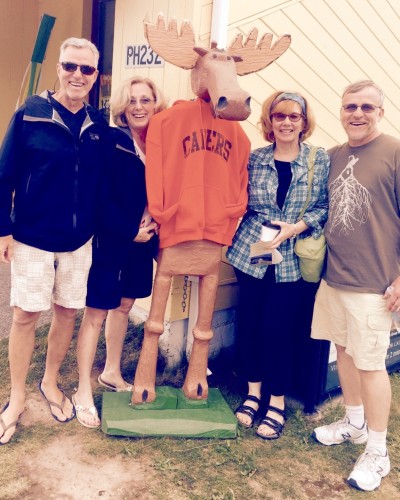 Truro, Nova Scotia
July 14, 2015
On our last full day of vacation we were willing to accept the wooden moose at the Cape Breton visitor center (note "Capers" shirt) and count our search done. We drove a few hours on the mainland to Truro, which although not a destination seemed a nice enough town and was less than an hour from the Halifax airport for our return home the next day.